The Stetz & Company Story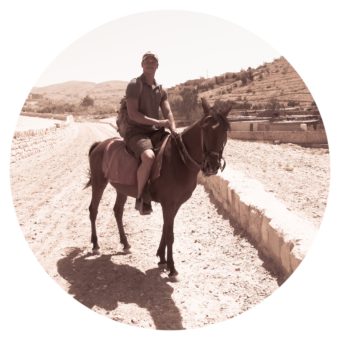 Josh was 5 years old when he received his first watch as a gift from his grandparents.  It was a Mickey Mouse watch that he wore for years before finally retiring.  "My fascination with mechanical timepieces began in my early teens with a chance encounter at a local antique shop.  I spotted and picked up a nice looking steel dress watch.  When I learned more about the old watch I had rescued I was hooked fueling a parallel love of car design and mechanics.
A vintage watch is a both a connection and a reminder. My personal passion revolves around chronographs from the 1930's through 60's, diving watches of the 50's and 60's and military watches of the same era." – Joshua Rankin, Founder
We offer watches you don't see every day.  A watch speaks differently to everyone, and the watches seen here have grabbed our attention.  We buy what we like, and what we believe offers a high level of present and future value.  If you're looking for something specific please reach out.  We're happy to utilize our network to find that perfect watch for you.
The Golden Rule
"Who can I put faith in when on the hunt for a vintage watch?"
Treat others as you wish to be treated.  It's how we were raised and how we do business.  It's our mission to offer only authentic vintage watches.  We aim for lifelong clientele and are proud to offer a full seven day inspection period to ensure each watch is a perfect fit.   If, for any reason, a watch does not meet a clients expectations, we're happy to accept it back.  In addition we guarantee the functionality of every watch we sell for 30 days.*
---
*Because of the delicate nature of vintage timepieces we don't warrantee timekeeping.  For full refund the watch must be received in the same condition it was purchased with box and/or papers.  Watches received with damages not present when originally purchased will be subject to a fee to be duly and fairly assessed based on severity of damages.